Added March 17
The research vessel "Polarstern" circumnavigated A74, offspring of the Brunt Ice shelf.
Sentinel 2B (resolution 10m per pixel) captured the vessel on March 14. The last image is at a 7x magnification.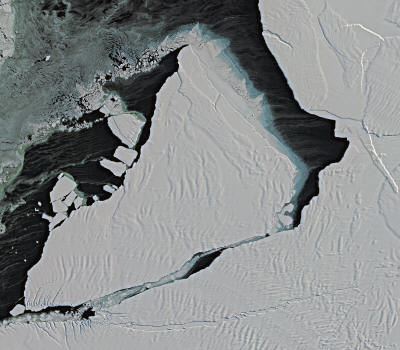 Brunt A74 on March 14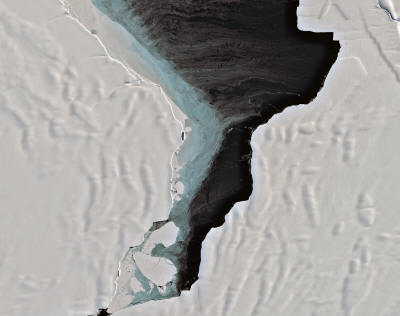 Zoomed in to eastern edge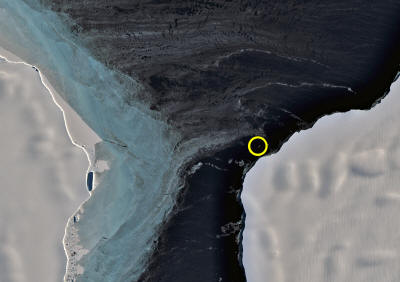 The research vessel Polarstern visible in the yellow circle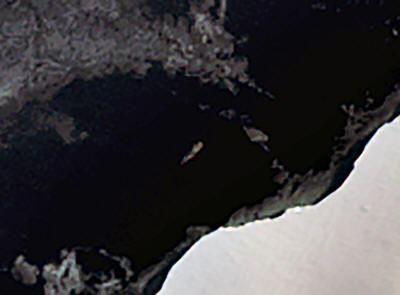 The vessel enlarged.
March 16, 2021
Animated GIF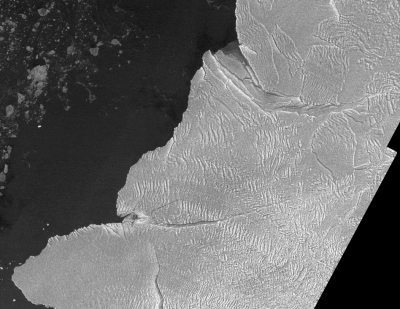 The breaking off of the north portion of the Brunt Ice shelf.
Period February 9 to March 15, 2021
February 28, 2021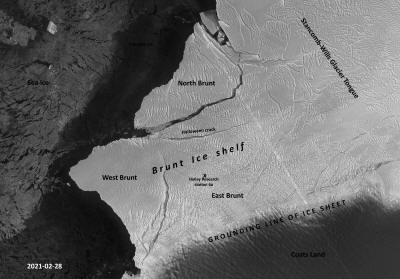 2021-02-28 Breaking off of Brunt North
Sentinel 1B SAR image composite, Copernicus data
With Summer ending in Antarctica, the surprising new (end 2020) crack north of Halloween crack ruptured and the calving of the Brunt-North shelf is complete. Brunt West is still attached along a 2 km stretch. As winter is coming near, West Brunt may freeze-in and survive until next Antarctic summer. Only time will tell.
January 31, 2021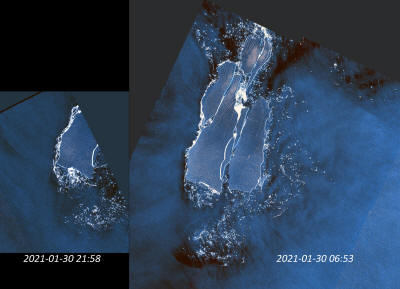 2021-01-30
Sar-ice coloured view of disintegration A68a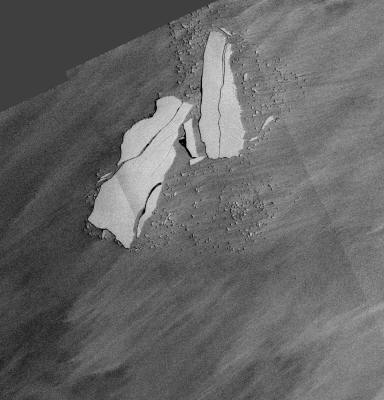 2021-01-31
disintegration one day later
January 30, 2021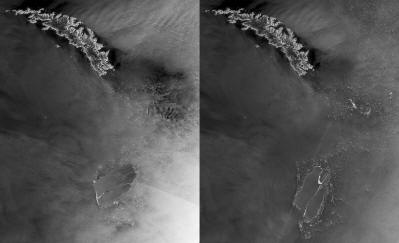 Breakup occurred 28 January afternoon.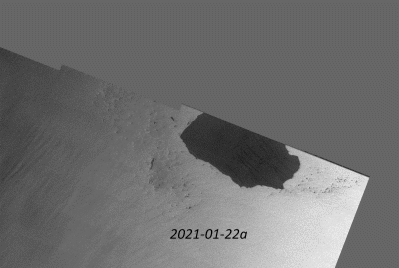 Animated GIF
January 27, 2021
Six Pytroll/Satpy ways to bring the night side of the hemisphere into view as well as the day side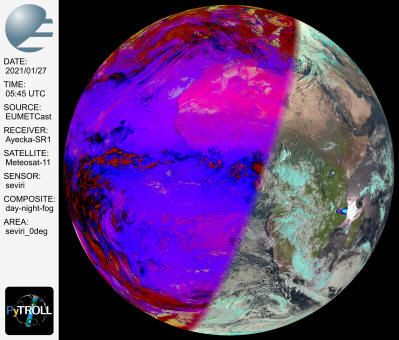 day-night-fog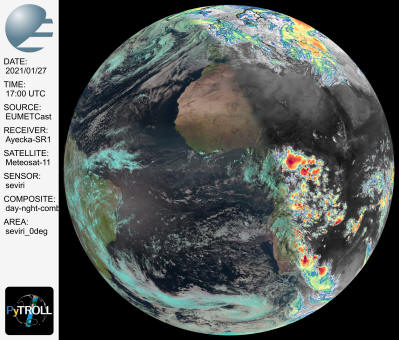 day-night colorized IR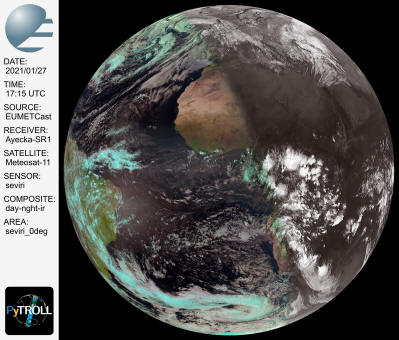 day-night with IR108_3d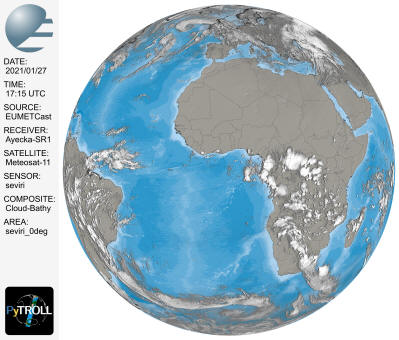 Graham background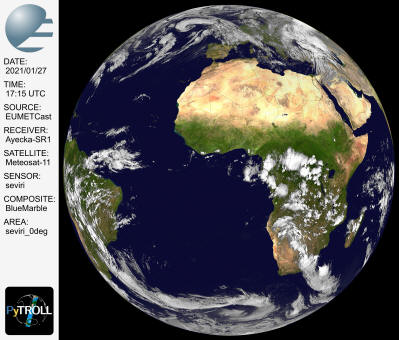 Blue marble background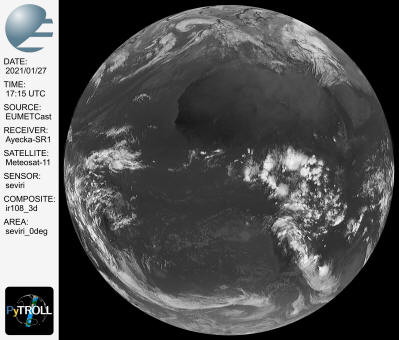 IR108-3d only